Blurry logos 2 – Facebook logo
Continuing post I made about Current logo, where I criticized the execution of their logo (and got awesome feedback from Current crew resulting in them changing logo), today I will be focusing on New.Facebook logo. As you know, Facebook redesigned some time ago, and in that redesign they shrunk their logo.
However, the execution of that shrinking was done so poorly that my eyes cry tears of blood every time I see that logo. The logo as it is now online is blurry in all directions, leaving a very unprofessional and unpolished feeling. Don't get me wrong, the designers of Facebook are my personal idols because I understand all the issues they had to overcome in creating/maintaining such a huge project, and whoever says New.Facebook sucks should be put out of it's misery.
However, the logo, IT IS KILLING ME. So I took some time to try and fix it.
Here are the results: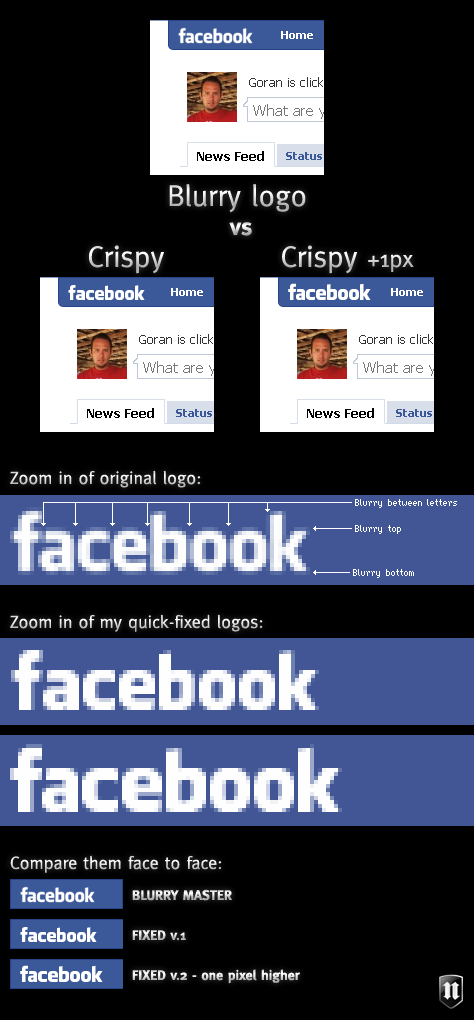 You can see how the crispy version looks so much better. So, Facebook guys, steal this logo, and slap it up, I will not mind.
Keeping the world sharp since '79.