Money, websites and boobs!
Create, Build and Make – gives nice overview what people are striving for, at least through the eyes of the Google.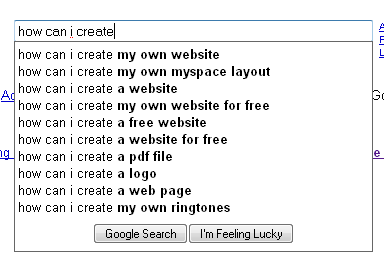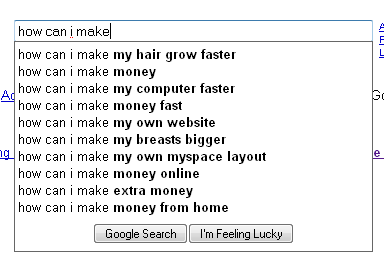 A total count of:
Websites (and related): 12
Good looks (and related): 8
Money (and related): 6
It seems we are in luck being in the web development business! If we fail as web developers, we have to make breast enhancement clinic, obviously.