R.I.P. G9 – Logitech demise (the saga continues)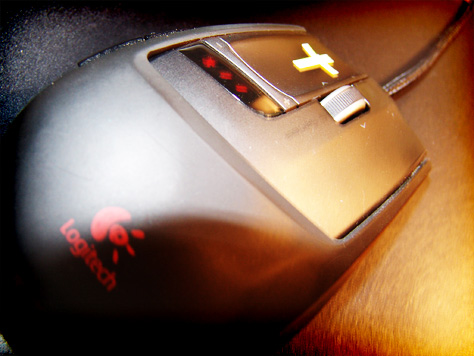 Unfortunately, it is my duty to report another Logitech G9 failure.
Before I begin, here is some sweet talk, just to put things in perspective. Now, generally I love this mouse; the ergonomics fit's my hand far better than G5 (harassed that one for years), looks like a 7of 9's breast implant – combining both sexy and super geek. The precision is noticeably better than G5, and the left mouse click just makes you want to … well, click it. A winner on paper statistics for sure.
For those following our rantings, u should be familiar with Daemon's initial post describing the issues with trashy grip problem also known now as the "G5 skin disease affair". I am sure many of you returned to more closely inspect the Hi-Res images, and documentation presented in the post.
As we expected, we where contacted by Logitech representatives, the mouse was replaced, and all was well (with a little help from some sticky grips).
4 months latter, the disaster strikes again!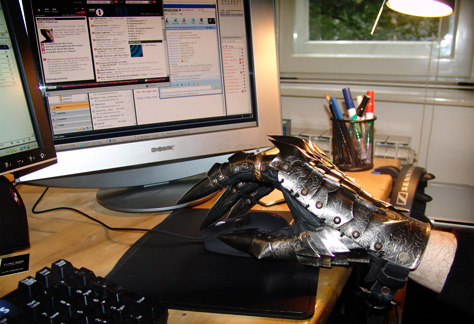 This time the left mouse button stopped working and started irritating. Daemon says it is no surprise since he can hear me stomping on it in from the other room, but i know he is just sticking his head out for the love of Logitech. The truth is – there should be no excuse for a 6 month old Logitech G9 to cancel obedience.
I design, I click, I play Quake, I play TF2, and on average, Nivas Design crew spends 12 hours a day hard-core clicking, and yes.. I do believe the harder you press the button, the faster the bullets will fly (almost, a scientific fact, ask any gamer), but you don't buy G5 if you don't know your mice.
Fact is, my colleague is still pounding away on my old Logitech G5. The same G5 which passed a proper Guantanamo treatment in my hands for about 1.5 years, and now 6 months in his hands – and it is still working flawlessly!
What in the name of Christ and all that is holy and unholy, is wrong with this product?! Logitech G9 is seriously best mouse on the market while new. But durability of that mouse is just awful! How can they be called "Gamer grade" mice, when they cannot withstand hard core usage? Logitech PLEASE don't make me go out and buy Razor, 'coz we all know they look like a truck ran over a squid.
Daemon edit: to answer your question, yes, Nivas designers do work with Hand of Sauron