Firefox 3 Beta 5 – blurring images
So we are working on this new top secret project (that's gonna be really awesome when we release it), and 2 days ago i noticed that some of the icons on the site are blurred. First we spent 5 hours trying to debug this, check CSS, reexport images from Photoshop, try tons of different things, all for nothing. Then i installed back Firefox 3 Beta 4, and checked the same thing, and it works flawlessly. Firefox 3 Beta 5 is for some reasong blurring this images.
Check the image: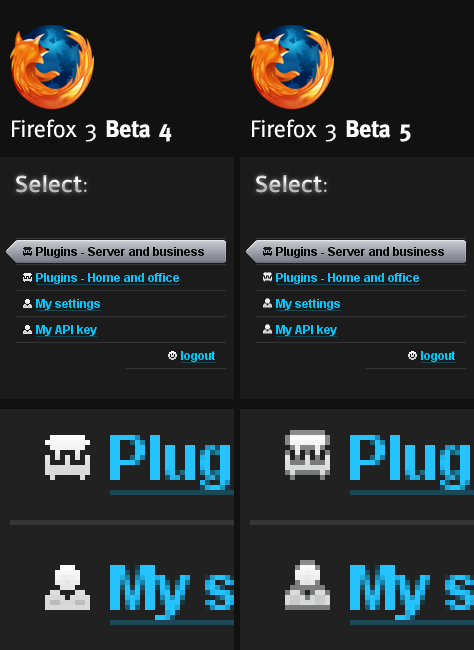 Does anyone have any clue?