Nivas closed down in anticipation of Large Hadron Collider experiment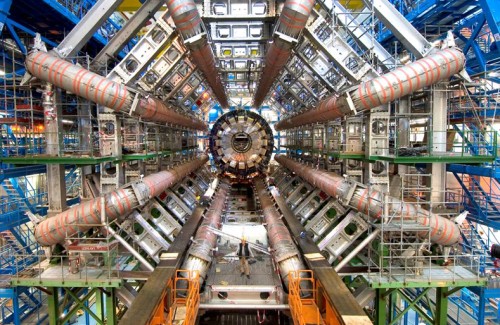 As some of you may or may not know, the Large Hadron Collider will be fired up in 2 days, on the 10. September 2008. CERN is making final preparations in the test that will, i hope, reveal what makes particles have mass. Once they confirm and isolate the mighty Higgs Bozon particle, in theory it should be possible to remove it making things have no mass, yet be solid objects. Neat stuff, eh? Here is something more on the LHC.
The problem is that on 10. September 2008. the Large Hadron Collider could also generate black holes that will suck up our dear Earth. The CERN is saying that the experiment is safe, and that there is no real danger of destroying earth. However, we have seen way too many movies where scientists say something is safe, and 5 minutes later everything goes to hell. Therefore, we decided why bother working for this 2 days, when on Wednesday it could all be over anyways.
If we survive, see you on Thursday.
Until then, see the LHC Rap:
And check out what we hope will not be the outcome: