Croatian traditional wallpaper
Hello boys and girls, and those feeling like it! It is history lesson now.
Whole of Eastern Europe has this stupid tradition of putting round (roundish at least) shaped decorative lace on top of the TV set, and then a vase or some similar decoration on that. The problem is that TV sets are getting thinner and thinner, leading to the problem of lace starting to cover the TV screen. And since it is in tradition, no one has a problem with lace covering up half of the telly.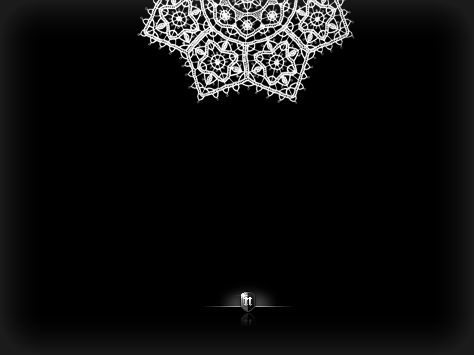 Anyways, in good spirit, since we cannot ship you lace, we made wallpapers for your desktop so you too can feel the Croatian tradition.
Download, apply, feel like we do! All wallpapers are high quality PNG files, with black background (TV turned off mode).
4:3:
1024×768
1280×960
1600×1200
(Additional sizes will be cut and uploaded on your request!)